Death Leads Monday Ramblin's...
Tonight is the night. With a Reds win or a Cardinals loss, the NL Central division will have officially been won by Cincinnati. Has there ever been a celebration of a team getting knocked out of the playoffs? Could there be tonight at Busch Stadium? Might be cathartic for everyone involved…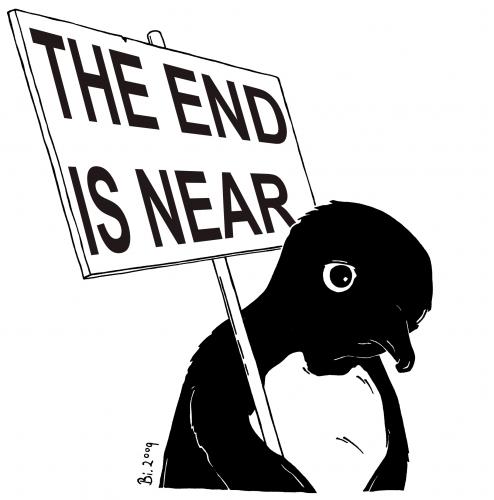 The Rams won their first home game in nearly 2 years at the EJD yesterday, beating the feckless Washington Redskins 30-16. You might think that relief would bring a microcosm of humility, but the PA booth thinks otherwise. This is what was played as the final seconds ticked off the clock. (For those without YouTube access at work, that's DJ Kahled's song "All We Do Is Win". I wish I was kidding.)…
This Saturday Variety STL held a 'Brew Review' in the basement of the building that houses Vin de Set and I went. Hopefully my drinking beer while being anti-social and watching the end of the Arkansas/Alabama game helped some needy kids. That's probably doubtful. The people that put on this event did a great job and if you want to find out more (Facebook & Twitter) click on your SM of choice. I did win a pretty spectacular prize that I'll be needing you to help me with. And since we get zero comments on this site unless you are bribed with prizing, I'll find some prizing…
Update for long-time readers: The Waterboy cooked a whole hog and fed it to his neighborhood this weekend…
"Wall Street: Money Never Sleeps" has almost convinced me to go see a movie in a movie theater for the first time since Borat. No offense to the young lady they cast to be Gordon Gecko's daughter, but this part didn't need to be compromised. Did someone forget to tell Oliver Stone this was an Oliver Stone movie? Megan Fox, Jessica Alba, etc al. Either that or go Gabby Sidibe…
A hypothetical: Alabama QB Greg McElroy has never lost a game. Not when he was a kid. Not in High School. Not in college. By all accounts he's a smart QB that manages a Nick Saben offense very well. His measurables will make sure he isn't more than a late round pick in the NFL, if he's selected at all. But what if he wins out this whole season and next and by the time the 2012 draft comes around, he still hasn't lost?  What if he has some sort of low-level magical power where he simply cannot lose? If you're an NFL GM, do you draft him just to see? Remember, he'll have won 4 state titles in HS and 3 national titles in college and no one has ever done that. This magical power may be unlikely, but it's never been DIS-proven. Do you take him? And if you do, how high?...
This was found at the Rams tailgate yesterday. Here's to holding on to old technology in a new-aged world…
The Cardinals should have one thing and one thing only on their mind this week- preparing to get Albert's contract done ASAP. The entire off-season depends on this one singular deal. From TLR's decision to come back or not, to signing other free-agents… EVERYTHING is stake with this one contract. This needs to be knocked out before the post-season ends that way the Cardinals can have a clearer direction for 2011 and beyond…